End of Eden (Se7en Sinners Book 2)

by S.L. Jennings


on February 26, 2017
Genres: Adult, Fantasy, Paranormal, Suspense
Buy on Amazon
Goodreads

I thought I knew what Hell was like.
I thought I had been living it all these years on Earth—abandoned, forgotten, and left with a dangerous secret that not only made me the Se7en's #1 target but also turned me into a deadly weapon, a threat to every human in my path.
I was wrong.

In order to survive Lucifer's plans for me, and his unquenchable thirst for more power, I have to surrender my humanity. I have to lose a part of myself in order to find my way back to him.
Back to the demon who saved me, only to break me.
Back to Legion.

But even supreme evil has its limits, and the real foes never show their devastatingly beautiful faces.
Forget fire and brimstone. They aren't shit compared to what's coming.

Centuries-old bonds will be broken. Unlikely alliances will be forged. And innocent blood will be spilled. Blood that will stain my hands for the rest of my mortal days.

I thought I knew what Hell was like.
I was wrong.
Hell is coming.
Hell is just the beginning.
REVIEW
If you go back to my review of Born Sinner, you'll know that I legit lost my mind over how brilliant I thought that book was. After I'd read that and patiently waited for End of Eden, I was like, how can AALLL of this get better?  How is she going to top herself? How can it possibly be more bad ass than what I just read in Born Sinner. Well, my friends, I'm here to tell you it DOES and SHE DONE WENT THERE.  I would pay good money to spend just 5 minutes in S.L. Jennings' beautiful freaking mind.  She completely pushes the envelope here and pushes you beyond your wildest fantasies and fears.  She's done it in a way that will have you questioning your own damn sanity.  And you can take that to the bank.
I stated that Born Sinner had hints of Suicide Squad, Angels and Demons with a little bit of Devils Advocate thrown in and HOLY F**KING HELL. This book was heavy on the Devil's aspect and I loved every flipping minute of it.  I found myself rooting for evil at one point,  LIKE, WHAT IS ACTUALLY HAPPENING TO ME?!?!!?  The way she tells this story, HOW she tells this story, it's no wonder why I'm left waiting again. I know a lot of readers hate the waiting game with books but sometimes it's needed and SO worth the wait. I can promise you that you will not be sorry with these books and you will have regretted waiting if you haven't started these.  Once #3 is out, you're damn right I'm starting from the beginning and re-reading them all.
End of Eden is not what you think it is, well kinda.  Eden just wants a "normal" life so to speak, some semblance of peace, but at what cost? Everything that her life has been, everything that she's known up to this moment was all "planned." She doesn't want to play the victim or the martyr but feels that she's left with no choice because of the love that she has for Legion.  I can't even call it love, it's so much more than that.  This thing that they have with and for each other,  I felt it through the pages of this book and I want more.  IF the third book is the final installment, I'll want more.  I don't want this ride to end, that's how in love with this series I am.  It's definitely a favorite book-wise and S.L. Jennings is and always has been a one clicker for me.  There isn't a genre she CAN'T tackle.
I keep verring off track here.  That's what these books have done to me!!!! Ok, so Legion. GOD. I. WANT. ONE. FOR. MYSELF. Can't I just leave it at that? He is the epitome of an alpha hero. I use the term alpha loosely and here's why.  There are parts of him that are so insanely caveman, mysterious and brooding yet when it comes to Eden, he's literal puddy in her hands. His need to protect Eden at ANY cost is everything and this demon had me swooning so damn hard.   I know I keep saying that but shit you guys, this book.  I literally cannot stand how it makes me feel.  I just can't.  At times I wanted to scream at her ignorance towards his feelings BUT  I also couldn't blame her for her hesitations. I personally would have the same reservations.  LAWD, just read these.  Seriously.
Can we also just touch on the covers? I have the paperback of Born Sinner and my GOD it's one of the most beautiful books I've ever laid my hands on. If you get it, you'll see exactly what I'm referring to when you flip the pages.  I literally cannot handle how I feel about this book. I mentioned that when a book plays out like a movie in my mind, I'm toast.  This book did exactly that, played out like a movie. The way S.L. weaves through descriptions and lays out the story is just pure perfection. I CANNOT wait for more of this story and hope it never ends.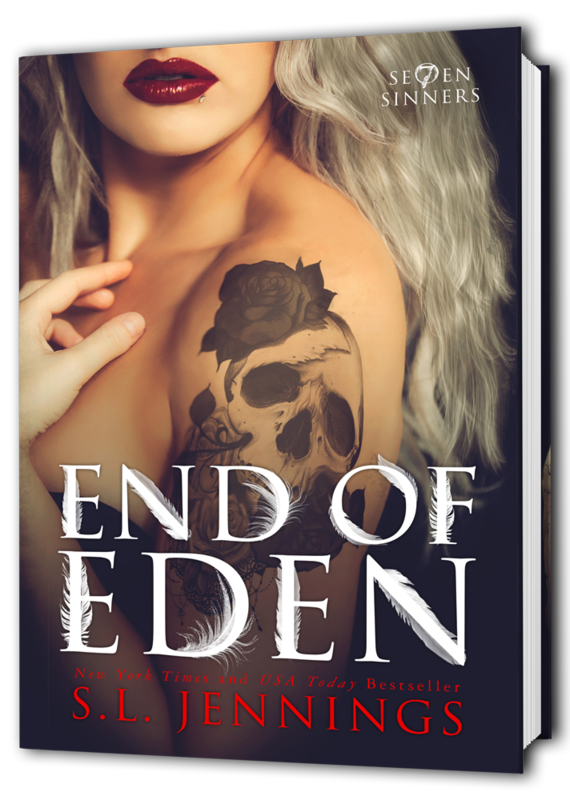 • US ➸ http://amzn.to/2mC37yE
• UK ➸ http://amzn.to/2mHQGR8
• CA ➸ http://amzn.to/2lluoUf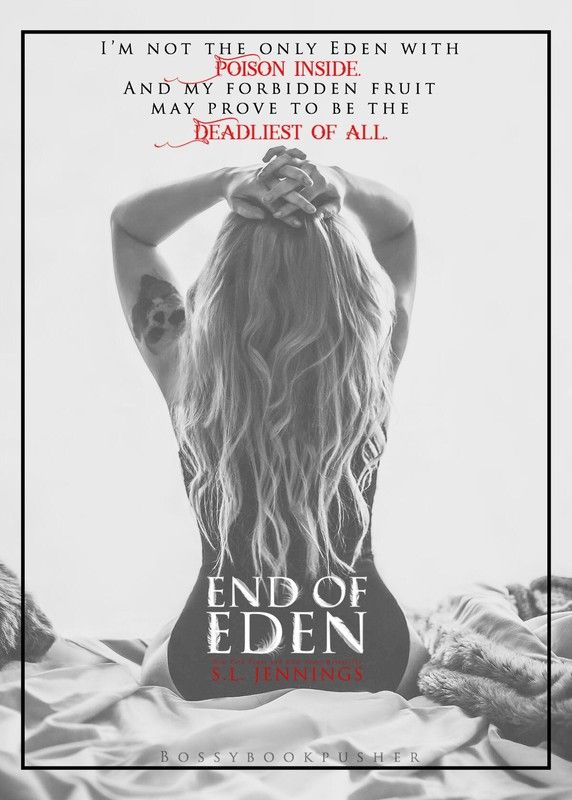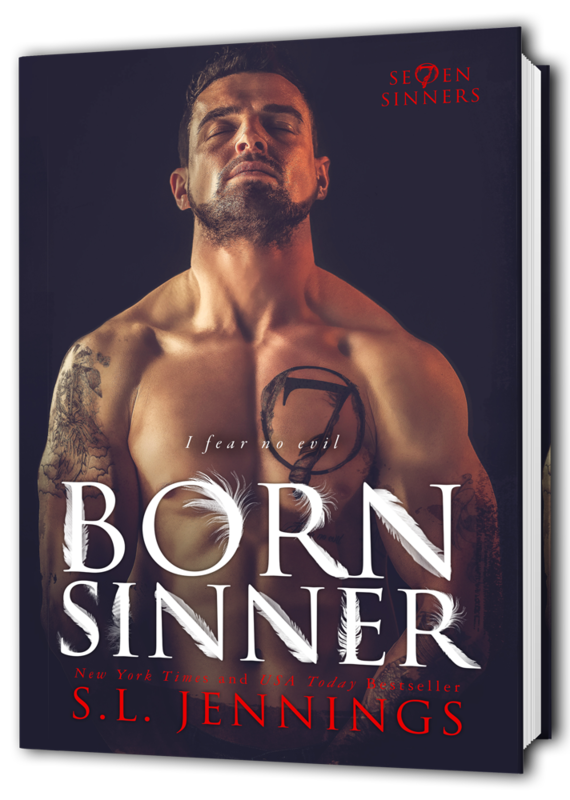 BORN SINNER is available to read on KINDLE UNLIMITED! This series MUST be read in order.

• US ➸ http://amzn.to/2llB1G8
• UK ➸ http://amzn.to/2lTZAf5
• CA ➸ http://amzn.to/2lvW5KX